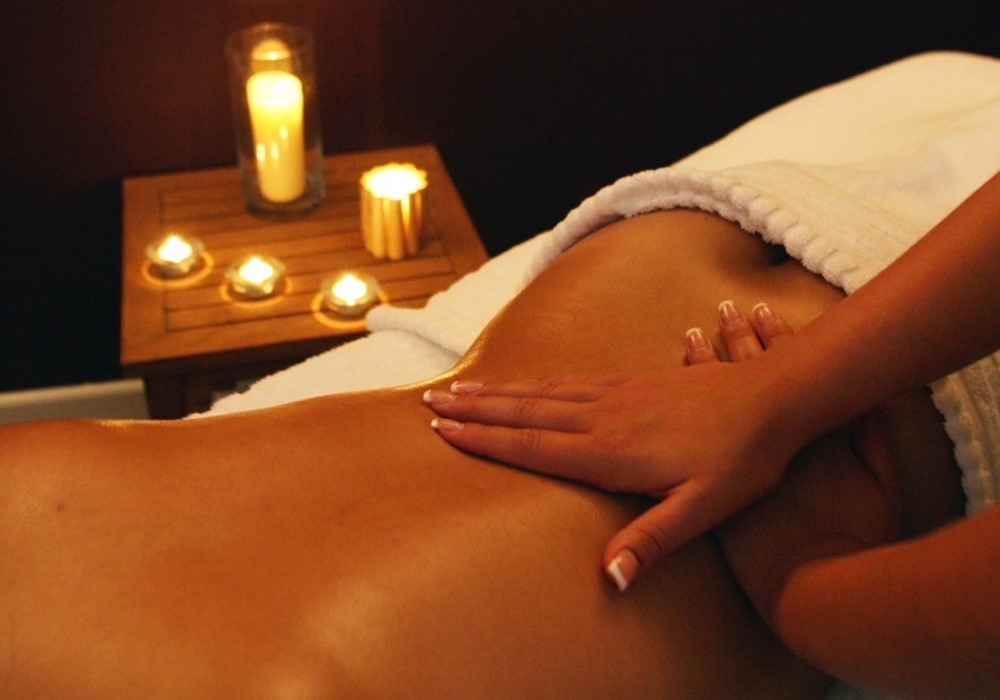 While browsing sites of massage agencies, people are often confused when they see two options: sensual and erotic massages. It can be difficult to choose because the majority of people (especially those who haven't tried these procedures before) don't understand what is actually the difference between these two massage types. So, let's try to figure it out.
What is sensual massage?
A sensual massage is a form of massage that is designed to increase intimacy between people in a relationship. Sensual massage is usually performed at home by people who are in a relationship with each other. But still, it is possible to enjoy it in massage agencies as well. Initially, this massage didn't include erotic elements, but nowadays its essence has slightly changed. What can make two people closer to each other than slight eroticism during a sensual caressing?
The purpose of a sensual massage is to develop deeper emotional bonds with your partner. After a sensual massage, both partners should feel closer and more comfortable with each other. The massage techniques used may vary; partners can develop their own massage movements, combine techniques from different massage traditions, and even take couples massage lessons from professional massage therapists who provide people with tools to use in sensual massage.
Sensual massage differs from the usual one, as it is initially devoted not to physical, but to emotional health – it improves the emotional state, which is especially important for women. Stress, discontent, resentment, reproaches – a lot of negativity from the outside attack our emotions, and we constantly have to fight this.
If you cannot cope with stress on your own, then it is better to immediately seek help, without bringing yourself to hysterics or depression. You need to take care of your emotional health as well as your physical health. And there is a great way to improve your emotional state and experience a lot of positive emotions we need so much due to a variety of pleasant sensations that arise during a sensual massage. You just need to come, lie down, and relax – the rest is the job of the masseur (masseuse).
A professional sensual massage begins as an ordinary relaxing one because first, you need to remove the main bodily and nervous tensions and soreness so that they do not interfere with your feelings. Then the masseuse finds the most sensitive spots on the body and starts stimulating them. All this happens very sensitively and individually, because some people enjoy gentle stroking, while others need strong tangible vibrations in the body – the arsenal of tools for this relaxing procedure is very wide. The main thing is that bodily joy and pleasure grow in the body, and ideally – long-term full-fledged enjoyment of your body is achieved.
Erotic massage
Erotic massage is an effect on certain points in the erogenous zones of the body. This type of massage has been considered one of the most effective ways of relaxation since ancient times. Like any other massage, erotic massage has a beneficial effect on the skin, muscles, and internal organs, it awakens the streams of vital energy, has a strong effect on the mental state, mental health of a person, allows you to release sexual energy and helps direct it in the right direction.
The erotic massage can be an individual procedure or one of the stages of the prelude (if enjoyed together with a partner). Gentle touches and movements allow you to relax and excite your partner at the same time. For this purpose, various techniques and oils are used. The most important thing is to give your partner the pleasure that will allow two of you to achieve an amazing orgasm. This procedure often ends with sex, and it's normal (understandably, in agencies sex is not included).
It is worth noting that erotic massage is also carried out for preventive purposes, to prevent the occurrence of functional disorders of the reproductive system.
The main benefit of this procedure is the ability to stimulate erogenous zones and develop sexual potential.
Thanks to massage movements, sexual attraction awakens between partners, and general sensitivity increases. In addition, erotic massage is an excellent opportunity to enrich sex life and strengthen family relationships, through establishing a strong energy connection and long-term psychological contact.
Conclusion
Nowadays, human lives are full of stress. We experience stress at work, in family life, etc. Very often, it's next to impossible to cope with it by yourself. Continuous stress may lead to serious health diseases. A good massage is a quick and easy way to improve health and become closer with your partner. If you don't want to try it with your partner, you can come to SweetTouch Valencia and enjoy the procedure given by our skillful masseuses!
Besides, our discount offers will surprise you pleasantly.