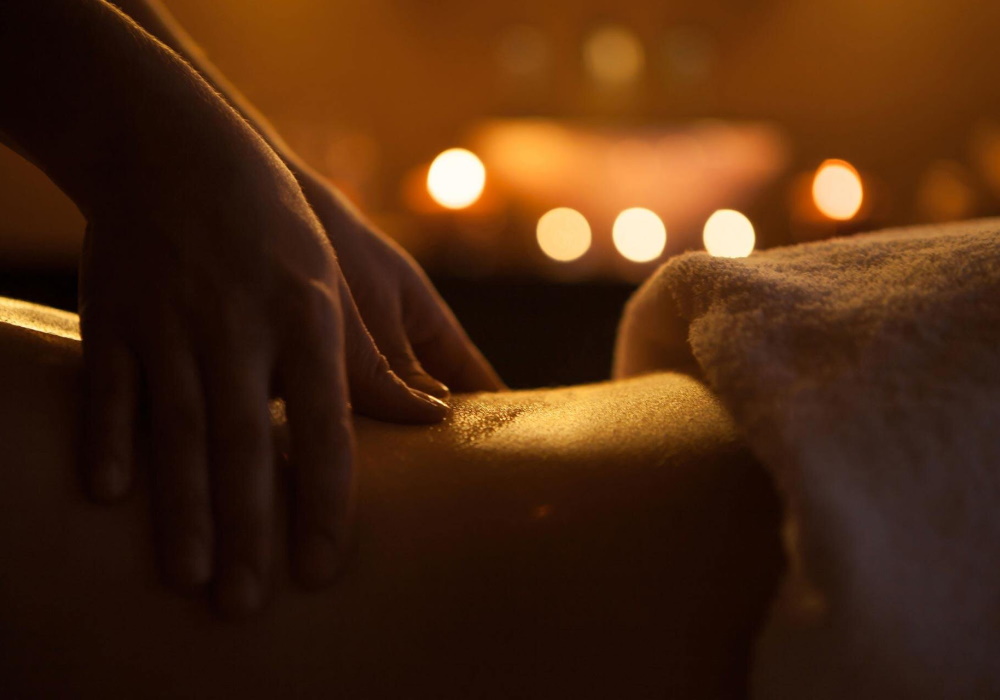 Swedish massage is significantly different from classic massages. This technique includes a complex of techniques that were taken from different countries, including Greece, Russia, China, Egypt. It is relatively young (19th century), but quickly become one of the most popular treatment procedures. This technique was invented by the Swedish massage therapist Ling back in 1813. He combined different approaches that were invented by the ancient Greeks, Romans, and Chinese. This resulted in a completely new methodology that helped to relax the body and get rid of muscle tension.
What to expect from this treatment?
The first thing you get is relaxation. Other positive results are the following:
increased muscle plasticity;
increased vital tone;
injuries heal faster;
increased joint mobility;
improved tissue nutrition due to enhanced blood circulation;
toxins removed from the body;
emotional shifts are eliminated;
swelling is reduced;
muscle spasms are eliminated.
This is not the entire list of positive effects of the Swedish massage technique on the human body, but to get all those effects one should go through at least several procedures. In our agency, you can get an extended version of a traditional procedure. We provide not only basic techniques used in this healing procedure, but also the erotic part. So, all your body will be caressed properly, including its most sensitive parts. Just select the masseuse and open new horizons.
Swedish technique
As we have previously mentioned, Swedish therapy differs significantly from other massage techniques. So, let's have a look at its characteristics.
Firstly, the force of exposure is much stronger than in other types of massage therapy. During the session, the masseuse acts as deeply as possible on the soft tissues of the body, trying to get to the bone and probe it. In theory, it sounds scary, but the sensations are extremely pleasant in practice. The goal of Swedish technology is significantly different from other techniques.
The focus is not on improving blood and lymph flow (although these effects are achieved as well). The specialist focuses on the vascular-nerve bundles and rubs the seals.
Another difference is the movements of a masseuse's hands. Those are completely different and not familiar to those who tried other techniques. In the classic massage, the masseuse's hands are directed from the center of the treated area to its periphery. As for Swedish, everything is completely opposite. For example, at the very beginning, the masseuse works on the toes, then proceeds to the lower leg and to hips. Kneading, rubbing, stroking, and squeezing are used.
Massage procedure
Many people are curious about this procedure, especially those who have little experience. There are many myths about erotic massages, so no wonder those who want to try are hesitating. So, let's try to make everything clear about the procedure itself.
Setting the atmosphere
The complete relaxation is facilitated by a pleasant indoor temperature (24-25 degrees Celsius), complete silence, and slightly muted light. As experts note, most people in this atmosphere quickly feel super comfortable and cozy and may even fall asleep. As for the procedure we offer, you won't have a chance to fall asleep, as our beauties know not only how to relax your body but also how to give you an explosive happy ending.
Complete relaxation
Meanwhile, the specialist calmly, methodically, and slowly will touch and caress the client's body areas, breaking all the seals, and taking care of muscles and joints. There will be no pain, just pure pleasure. To avoid unpleasant friction between the master's fingers and the client's skin, special oil is applied to the body. Don't be afraid, as it does not cause any allergic reactions. Movements during therapy are very slow. At the same time, the masseur constantly contacts the patient during the entire session, without tearing his hands away from his body for a second.
Happy ending
As we have previously mentioned, a happy ending is also included in this service. During the session, a masseuse will maintain a casual, non-burdensome, and positive conversation with the client, asking what movements he likes the most. The lady will slowly and gently take care of your penis and testicles, using traditional techniques, but much more gentle. You can tell the hottie your preferences and she will do her best to satisfy you. At the end of the procedure, you will feel a surge of strength. Fatigue and unpleasant thoughts will completely disappear.
Swedish massage indications and contraindications
Before choosing this technique, you need to study all contraindications. Thus, you will not harm your body.
So, here are the contraindications:
fractures;
chronic kidney, heart, liver, and lung diseases;
hemophilias;
tumors;
infectious diseases;
inflammation of internal organs;
exacerbations of chronic diseases.
It's better to consult a doctor and eliminate all those before ordering this service. Besides, we have plenty to offer except Swedish massage.
As for indications, those include:
spasms and muscle pain;
stresses;
arthrosis, arthritis, and other joint diseases;
headaches;
recovery from injuries;
skin aging;
cellulite and excess weight;
depressions;
impaired circulation;
mental disorders.
Besides, our extended version of this practice will help you to increase your libido and improve potency. So, if you are looking for something both healing and satisfying, this is just what the doctor ordered.