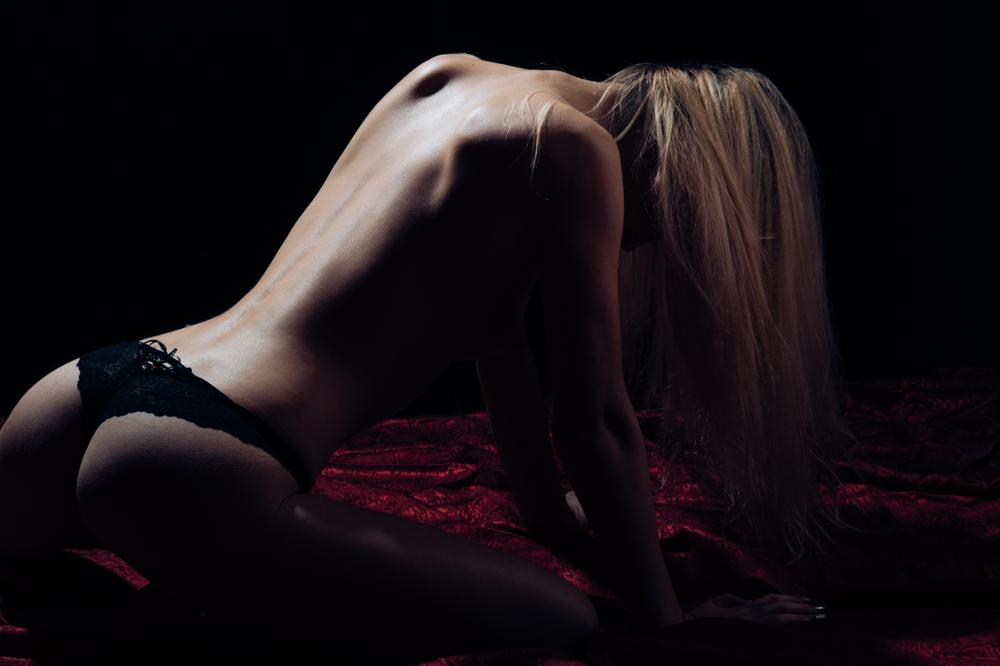 Erotic massage is now becoming more and more popular as a unique service for men and women, which helps to get rid of sexual dissatisfaction, increases libido, and even makes one's sexual life better. Many people have already tried it, but there are still lits of those eager to try but too shy or hesitant to try it. Ignorance of what to expect is also one of the main reasons people don't visit massage parlors, so we are going to make everything clear for you.
Ordering massage session
So, having decided to try an erotic massage, start by choosing a location. Perhaps some of your friends will recommend a worthy institution or you can just read reviews of massage parlors on the network. Our advice is to give preference to the Sweettouch erotic massage center in Valencia. We guarantee you will have the best time ever with our first-class girls for every taste, perfectly proficient in erotic massages.
Choosing a masseuse and a massage 
The next step is choosing the massage type. There are many of them, so listen to your desires. Besides, you'll have to choose a masseuse as well. As a rule, massage parlors offer many ladies of different ages and appearances. You can select the masseuse in the appropriate section of the site, where for each girl the parameters of her body and photos are presented. Before that, be sure to call the salon and specify which masseuses are working today. If you don't want to choose via the internet, it will be possible to meet all the girls available and choose exactly the one you like the most upon arrival at the salon. So, having selected a certain massage and a masseuse, make a preliminary call to clarify all the nuances. You should not be shy, just ask everything you want. The visit of pleasure may not be as pleasant as you expected if you fail to express your wishes correctly. Therefore, on the phone find out everything you wanted in the smallest detail. Do not forget to clarify the cost of the service and what it includes. So you will protect yourself from unpleasant surprises during the visit. It is possible to visit a massage parlor without an appointment, but it's better to order a massage session before. In this case, you will know for sure the lady is waiting for you. Last, but not least – arrive on time. Don't make your masseuse waiting for you. 
Preparation
It is essential to carefully prepare for a date with sexy beauty. You have to wash, shave, and take care of the "hairstyle" in your intimate zones. If you take care of yourself, the girl will be more comfortable, and you will feel more confident and calmer. But we do not advise shaving nakedly due to possible irritation, which can cause discomfort. If you have lots of irritations, burns, or acne on your body, it's better to wait for those to disappear, as such things are contraindications to many massage types. You can dress up as you wish, the main thing is that you should feel comfortable in the clothes you have chosen. You should be able to easily and quickly undress not to spend too much precious time doing it. 
On arrival
Having arrived at the massage center, you'll have a chance to get a nice cup of tea or coffee to calm yourself down. Don't be shy and tell this is the first time you visit such an establishment. If you inform people about it, be sure you will be treated in the best way possible, and the masseuse will do her best to make you come back once more. Once you are alone in a room with a seductive beauty, the best way to relax is to start a casual conversation about the massage. It'll certainly help you to relax and to get acquainted with the lady.
Then, you'll be offered to go to the shower. You should not refuse it, because this is at least pleasant. A naked beautiful lady will wash your body carefully, so what can be better? It is much more pleasant for a lady to massage a clean body, and it's pleasant for you to take a shower together, so everybody benefits from it. In addition, many men experience the first orgasm in the session during the shower. There is nothing shameful or unusual about it. After that, it won't be superfluous to admit how pleasant it was and then proceed to the most interesting part of your massage session. All you need is to relax and enjoy the touches and appearance of a beautiful female body. The gentle fingers of an experienced masseuse will provide unforgettable pleasure. 
How to behave?
Sometimes people keep silent or are simply rude during a massage session. It can be at least offensive for the masseuse. Besides, she will not understand what techniques and touches you enjoy the most. Understandably, if you have ordered a massage session for the very first time, you don't understand yet how to behave, so we'll tell you what to do to make a good impression, which will make your massage better. 
Talk to your masseuse. Feel free to provide the masseuse with some direction, so he could understand better what movements and techniques you like. If you want a pillow, feel free to inform the lady about it. If there is too much/not enough massage oil, tell her. If you want some parts of your body to be massaged more actively than the others, let your masseuse know about it and she will do everything possible to make you feel great. Provide feedback, as this is one of the keys to a good massage. 


Don't treat her like a prostitute. Erotic massage is not prostitution, so you are not allowed to do anything you want with your masseuse. You should only lay down and enjoy an amazing erotic experience. Some erotic massages include reciprocal touches, but you'd better make it clear before the session begins. You should also respect the lady's boundaries. It's better to ask before touching and kissing her, even the massage type you have selected allows doing it. A masseuse is not a doll, so be respectful and it will pay off. 


Forget about your worries. Understandably, some people want to share their thoughts and worries with other people, but your masseuse is not the right person to do it. You are in a massage parlor to forget about those and dive into a paradise, so what's the point of talking about everyday problems? Don't distract the lady with your worries and fears, as it may influence your massage badly, so there will be no satisfaction. 


Ask questions. As a rule, a masseuse asks the client several questions about his life or work to make him feel more comfortable. The most common mistake people make is asking the masseuse too many personal questions. It's impolite, and it can completely ruin the atmosphere. So, let it be a casual talk, but not the discussion of how many marriages you had and what is the favorite dish of a masseuse. Relaxation and satisfaction are the two main goals of both of you, so don't forget about it. 


Let her be the leader. Even if you are visiting a massage center for the first time, you may be super excited about the procedure of erotic massage, so you'll feel the wish to lead. As we have already mentioned, you are welcome to express your wishes and desires, but it's prohibited to put pressure on the lady. Let her lead – and it will be much more pleasant, believe us.
Now you know everything you need to visit a massage center for the first time. Using our pieces of advice, you can be sure there won't be any unpleasant surprises and your first massage session will be the ideal one.