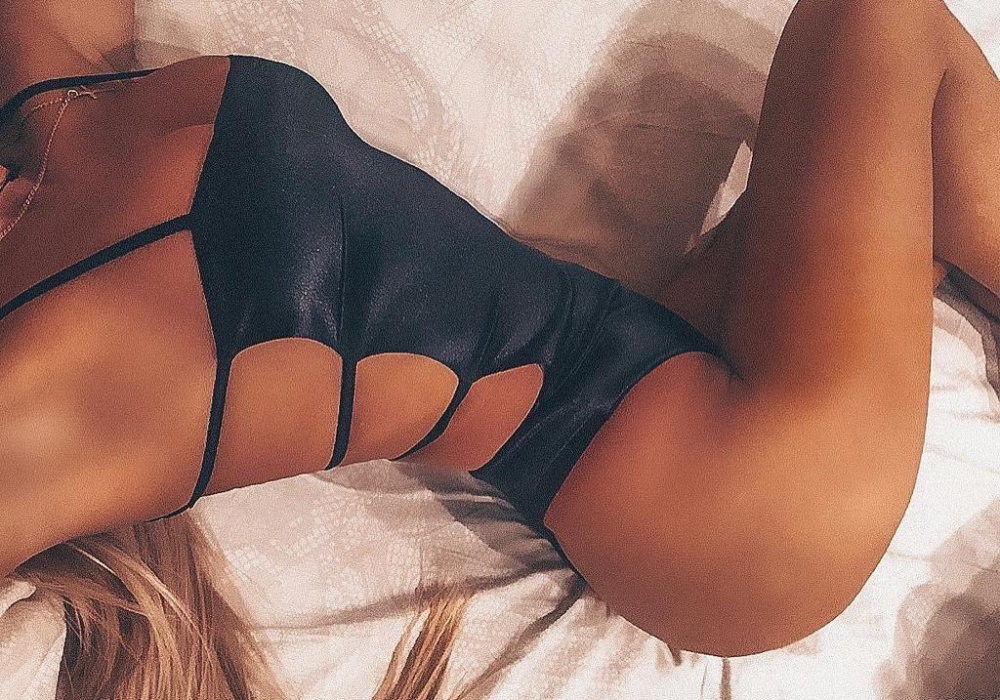 An erotic massage is a great tool that can help to understand your partner better, get rid of complexes, and bring your sex life to a higher level. It is both relaxing and arousing, so an erotic massage is a great way to spend an evening together to become closer. So, if you want to arrange a great evening together and make a very exciting prelude to sex, nothing can help you better than such a massage.
With the help of massage, one can bring diversity into the sexual relations between spouses. On human skin there are a lot of sensitive nerve endings, stimulating which you can give great pleasure to your partner. There are many different types of erotic massages; some of them can be performed only by experienced professionals, but there are also completely simple traditional ones that almost anyone can enjoy at home.
A good massage begins with the atmosphere
Relaxation and peace are key elements of a good massage. A calm atmosphere, absence of haste, other people, and distractions are extremely important when giving an erotic massage. It is recommended to remove all the gadgets, turn off the TV, turn off the light and burn some candles. Relaxation and sex go hand in hand, so mind it.
Create the mood
To create the right mood, you can take a hot bath or shower. The best option is to do this together. Bodies will relax, the mind will turn off, you and your partner will plunge into an atmosphere of ease and privacy. Before taking a bath/shower together, create the atmosphere in the room. The soft candlelight, pleasant music, and fragrances create a romantic mood, which is very important. The room should not be cool or hot, for most people the most pleasant temperature is about +24 degrees Celsius.
Think about your appearance
It's also important to think about what you will look like during the massage. You shouldn't even think about old, but comfortable lingerie. The evening is supposed to be romantic, full of beauty and erotic atmosphere, so think about what you will put on in advance. You have a major role in this action, so take care of yourself. Men love with their eyes, so put on beautiful lingerie, and stockings. If you are absolutely sure you look beautiful, you will feel much more confident.
Prepare all the essentials
To avoid the fuss and not to destroy the atmosphere, it is recommended to prepare all the necessary things in advance. The most important of them is massage oil. There are many different oils with diverse effects, those include calming, arousing, and other oils. So, choose depending on what result you'd like to get.
The smell of massage oil awakens feelings, relaxes muscles, and allows hands to glide all over the partner's body. In intimate areas, water-based gel lubricant is usually used instead of oil. Do not forget to prepare hand towels, sheets, and bath towels to avoid dirt. Erotic massage is a slippery and oily procedure. The more oil – the better.
Erotic massage technique
Although many people prefer to come to massage agencies to enjoy professional procedures, each person can learn how to give a traditional relaxing massage. Let's have a look at the technique.
First of all, erotic massage involves gentle, soft touches. At the very beginning, the whole body is covered with oil and the neck and shoulders are caressed first. These areas are most problematic for many people, so caressing those helps people to relax and get into the mood very quickly, as a relaxing massage of this zone is very pleasant. Heat the muscles around the spine with gentle circular movements. The neck is very sensitive and is an erogenous zone, so it can not only be massaged but also kissed.
Spread the partner's legs and massage them gently, pay special attention to the inner thighs. Then proceed to the buttocks and massage this area with circular movements, applying soft pressure. Let your hands slide easily and casually up and down, to the sides and back. To make the procedure even spicier, talk to your partner, ask him what he likes most, and tell him how aroused you are and how pleasant it is for you to give a massage.
Having warmed your partner up, ask him to roll over on his back. Start slowly massaging his head, forehead, cheeks, and chin. Gently pass through the eyelids with the tip of the tongue, and touch his lips with the fingertips. Gently smooth the earlobes with two fingers. Ears are erogenous for many people, so take care of those.
Then, proceed to the chest and abdomen. You can touch those with your tits, which will certainly have a highly arousing effect on your man. Then, stimulate his nipples with your tongue, you can gently touch them and even bite if your partner likes it. Many women and men like when nipples are clasped between two fingers and stroked from above by the tip of the thumb. After this, go down and massage the skin around the navel.
You should also pay attention to hands, as the inner part of hands is an erogenous zone for many people. Glide over palms, making circular slow movements. Some men like when their hands and fingers are caressed. You can even go further and lick his fingers or kiss them. Then, smoothly move to the legs and feet. On this body part, different techniques can be used, like gliding, different levels of pressure, and so on. You can just use your imagination and listen to your partner's feelings.
Finally, start caressing the intimate zone. This is the most important part of the erotic massage. Start with strokes and gentle touches. Tease your man slowly, then becoming more and more active. Don't let him cum too early and the orgasm will be much more powerful. Having caressed the penis with your hands, you can switch to oral stimulation. Some men like anal stimulation and prostate massage, but you'd better ask your partner in advance whether he likes it or not.
As you can see, the art of erotic massage is not as difficult as it seems. A little bit of preparation, proper atmosphere, and voila – the man of yours is sure you are a massage goddess. In SweetTouch Erotic Massage Agency in Valencia, you can find a variety of procedures of different types, including those for couples.