In the modern world, people are trying in every possible way to get the maximum pleasure out of life. People often experience stress at work, in life, in family relationships, and they must receive some kind of relief. A happy ending massage is an excellent helper. But what is included? Let's clarify how it differs from an ordinary relaxing procedure.
Happy ending massage VS traditional massage
Many people prefer to use old-fashioned methods, namely, drinking alcoholic beverages to reduce the high degree of stress. But for some reason, in many cultures, massage is not treated as a means that can relieve stress, fatigue, normalize the activity of the circulatory system, and increase the protective properties of the immune system. Although there are actually many types of massages that can really heal, relieve stress, tone muscles, and just be insanely pleasant. Having visited SweetTouch Valencia just once, you will understand that the world of massages is huge and diverse, and any person can find something to suit taste.
For many people, all types of massages are divided into two main types – erotic and ordinary. The latter is aimed at relaxation and healing (in some cases), and the erotic must be done by a beautiful girl with an attractive appearance, which brings more erotic attraction and excitement. But in fact, everything is much more complicated, because a happy ending massage also brings benefits to human physiology, it just has a special entourage. The main thing that differentiates erotic procedures from ordinary ones is attention to satisfying sexual needs and a powerful happy ending a person experiences at the end of the procedure.
Difference between a happy ending and a regular massage
Erotic massage is more of a show, which is designed to deliver more aesthetic pleasure from the half-naked or naked body of the masseuse. But, if erotic massage is done by a professional who is well trained, it is capable of bringing health benefits. A traditional massage should be relaxing, but in skillful hands, in addition to pleasure, it also gives a rejuvenating effect on the muscles and makes the immune system work better.
Therefore, if there is a desire to enjoy the luxurious appearance and skillful touches of masseuses, then it is better to turn to erotic massage. A regular massage should only be beneficial, and there will be no naked and half-naked bodies of masseuses.
The history
The history of erotic massage goes deep into antiquity. In the East, ladies used this method as stimulating foreplay. Geishas offered to relax their guests, using the skills of their hands. Knowing and understanding the nature of male arousal, they did not have the trouble to bring their art to perfection. This knowledge is now available. The peculiarity of such art is that not only the body itself is massaged, but erogenous zones are also affected.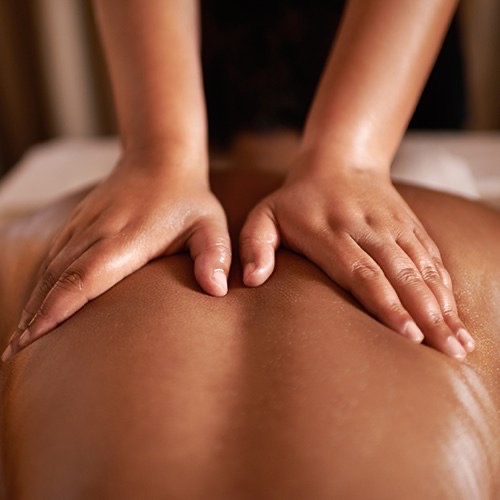 During the session, the master brings you to orgasm, without intimacy and penetration. If in classical massage the goal is to relax muscles and relieve tension, in happy ending massage the goal is to achieve orgasm. In order to arouse a man or woman and bring him to orgasm, it is necessary to influence certain points and zones that will be most responsive to caress.
Erotic massage can be performed by both women and men. The difference is that erotic massage for men takes place in the form of a small erotic show. The masseuse can be in sexy lingerie or even completely naked. Caressing is carried out with the hands, body, buttocks, and the area between the neck and shoulders. The massage performed by a male massage therapist is fundamentally different.
It is easier for a man to reach orgasm, and it is more difficult for a woman. The masseur does not slide his naked body over the female client, but uses a special technique only with his hands, aiming at the psychological relaxation of the woman.
The atmosphere also plays an important role. The place for erotic massage can be decorated in bright juicy colors or vice versa in muted shades. For erotic massage, various aphrodisiac oils are used to enhance the effect of caress. Relaxing music is always included as a good addition that will help both the giver and the receiver to relax. You can carry out a massage at home, or in a special agency. Many agencies offer diverse services, from traditional ones to modern practices. This is an unforgettable erotic and intriguing adventure that you should definitely try and participate in!
What is needed for a happy ending massage?
The first step is to prepare the room in which the action will be held. The room should be warm, but not hot. Turn on relaxing and romantic music, light scented candles, and curtain the windows. It is better to let the lighting in the room be warm and soft.
Make sure that no one bothers you: forget about your phones, turn off all the gadgets. Think about where your partner will lie when performing a massage. For these purposes, a firm bed or carpet on the floor will do. Just mind that it should first be covered with a towel or clean sheet.
Use a pleasantly scented moisturizer, baby oil, or scented oil to help your hands glide well over your partner's body. Bergamot, cinnamon, patchouli, orange, iris, jasmine, and ylang-ylang are considered ideal oils for arousal.
To enhance the effect of massage, you can use soap foam, ice cubes, feathers, pieces of fur, velvet, or silk. Place these all attributes within easy reach. You should not lose contact with your loved one by getting up for another portion of oil.
For a massage session to bring incredible pleasure to both partners, you need to completely relax, forget about all prejudices and unnecessary thoughts. To do this, you can jointly take a hot bath with aromatic foam. It is also important to know the location of the erogenous zones of your loved one in order to focus on them as much as possible. As a rule, most erogenous zones are located on the hips, chest, neck, buttocks, and abdomen. Also pay attention to the ears, palms, and areas between the fingers.
Visit SweetTouch Valencia to explore the true pleasure you've never tried. In our brand-new agency, sexy girls will take good care of you.