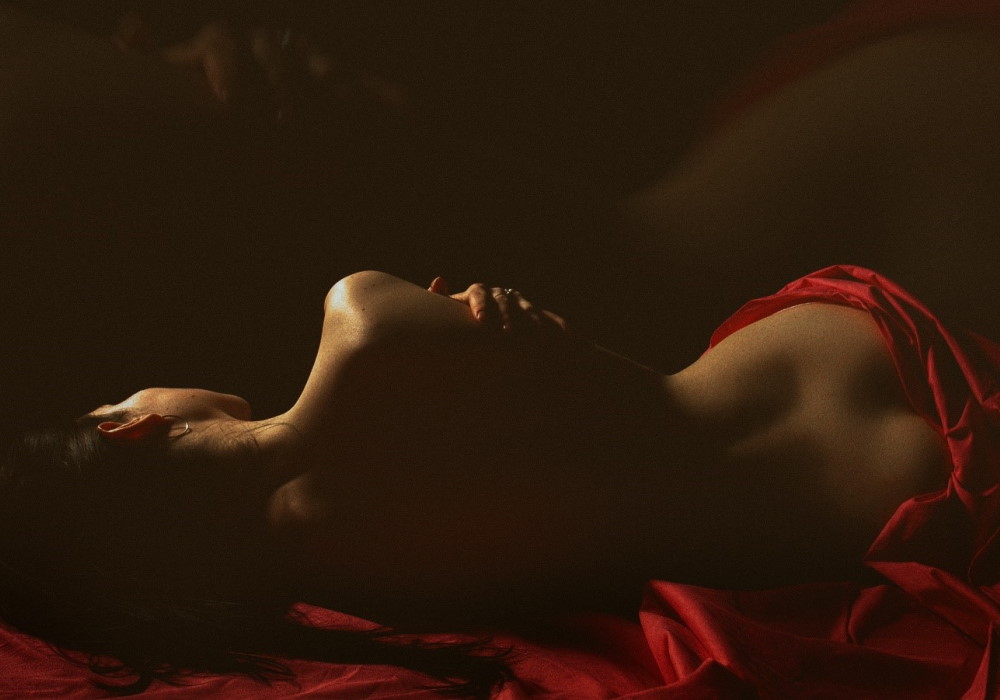 Those who haven't experienced many massage types yet usually find it difficult to choose the procedure to enjoy. Aiming at making the selection process easier, we have decided to create a list of interesting massage types. All these massages are worth trying, we ensure you.
You've probably tried something similar to erotic massages with your partner as foreplay. In a loving couple, massage often turns into intimacy, increasing passion and desire. Hands and body slide along the erogenous zones, bringing to a certain degree of arousal. It turns on, doesn't it?
Our hotties have mastered many massage practices. They surprise even sophisticated clients who are not new to this business. Each girl is individual in her beauty, so each time you can experiment with one program, but with different masseuses. So, let's have a look at massage types that will certainly impress you.
Erotica is an essential attribute of any session in our agency of relaxation. Even if you choose the standard program, you will be satisfied with it. The sexy masseuse is dressed in teasing lace, and her manipulations resemble foreplay… Sounds sweet, right? But remember: all types of massage offered exclude sex. And everything goes approximately according to this algorithm.
The classic caressing of the back, arms, legs.
Intense manipulations are replaced by smoother, more gentle ones.
Erogenous zones are more and more affected (the masseuse managed to find them during the first stage).
Driving to the highest point of pleasure (hand stimulation).
We recommend the classic massage to guests who come to us for the first time. You can relax both physically and mentally, spending time in the company of charming and skillful beauty.
Oriental massage
Lovers of exotic do not need any other types of erotic massage if they know that such a technique is practiced in the salon. Plenty of lube, work on muscles, and a happy ending – what else can one wish?
Nevertheless, this magical procedure also has some contraindications. Those include:
skin diseases;
injuries or severe skin irritation;
varicose veins, and tumors.
Tantric practices
Have you tried the mysterious Tantra that involves meditative practice? Such sessions lead to the release of negative energy and filling with positive. Energy centers are located in different parts of the body, and the client himself chooses one of the types of massage. Here are the types of tantric massages offered in SweetTouch Valencia:
Lingam: penis caressing.
Yoni: for women. Opens the most sensual female chakra located in the vagina.
Lesbian/gay tantric massages.
SweetTouch agency is open around the clock not only for men but also for everyone who wants to relax in an unusual way. You can come together for a couples session and observe each other while enjoying Tantra or any other technique of your choice.
Oil massage
Those who want to release their sexual energy, get pleasure from head to fingertips, should try oil massages offered in SweetTouch. A skillful masseuse can conduct a session with her hands, elbows, knees, and feet to bring you to the top of satisfaction. The main feature of the service is that the girl will use a lot of oil:
After abundantly rubbing herself and the guest with a fragrant mixture, the lady will slowly begin to work on each area of ​​the body.
She will glide over the guest, touch sensory zones, play on those parts of the body that will react especially sharply to her movements.
The massage will end with a study of the male pleasure center. At this moment, the man will reach ecstasy.
Nuru massage
The main features of Nuru massage are the following:
The movements are slow and unhurried. Both the application of moisturizer and the subsequent stroking is pleasant and soothing.
Sensuality and passion come from being completely naked. The guest can feel the silky female body and touch it. There will be absolutely no barriers between you! We are sure you will discover many new erogenous zones.
Stimulation applies to absolutely all sensitive areas. The masseuse will have no barriers, no restrictions, no prohibitions. You can be sure – she is exploring you!.
The most important thing that distinguishes this technique from others is that a special moisturizer is used. Unlike massage oils, this gel does not feel "greasy" and unpleasant on the skin. An erotic massage with Nuru gel awaits you when the body becomes slippery, smooth, but not sticky. The gel has a completely organic composition, which includes aloe vera extract and an extract from the leaves of oceanic algae. The product is odorless and tasteless. It is completely colorless and perfectly moisturizes the skin.
Shiatsu massage
Shiatsu is a multi-level healing system – finger pressure on sensitive points (combined with massage elements), controlled breathing, in a state of maximum relaxation and light trance. During the procedure, the person learns natural rhythmic breathing. This correct rhythm is set for him by a specialist, an invisible connection "patient – breathing – masseur" is formed.
The benefits of Shiatsu massage are the following:
calm and deep sleep;
relieving stress and anxiety;
psycho-emotional and physical relaxation;
improvement of complexion.
In SweetTouch, we offer an erotic version of this practice, so you will also be given a chance to enjoy the most explosive happy ending ever. As this procedure is considered a healing one, there are also some contraindications:
The presence of inflammatory processes, oncology.
Varicose veins.
Increased body temperature.
Open wounds and abrasions.
Blood clotting disorders.
Prostate massage
The use of this massage in the treatment of prostatitis has been practiced for many years. It is used both in the presence of a disease and for its prevention. Many men are afraid of this method of therapy, but its benefits are justified by many years of practice. Besides, if performed by a professional masseuse, prostate massage is extremely pleasant.
It is used to relieve inflammatory processes in the prostate gland and is one of the most effective modern therapeutic methods of urological treatment. With sufficient qualifications of the masseuse, the procedure can help to restore the normal functioning of the organ.
The main advantages of stimulating the prostate gland are the following:
massage promotes vasodilation due to rectal effects on the prostate gland. This property improves blood circulation, which helps in the regenerative processes of the gland;
due to active massaging, the supply of various nutrients and oxygen to the prostate tissue is significantly increased, which in turn affects the acceleration of recovery processes;
during massage procedures, the juice is released, which is one of the main advantages, because it prevents possible stagnation of the prostatic secretion;
after series of procedures, there is an improvement in potency.
Conclusion
This is not the full list of procedures offered in SweetTouch. So, when making a choice, focus on what you'd like to try. Do you want the procedure to be soft or you are a fan of more active stimulation? In SweetTouch Valencia, you will find procedures to satisfy any taste, so give it a try!